The world leading supporting production line for cemented carbide cutting tools is introduced into Taifeng International for the purpose of producing special cutting tools featuring strong market competitiveness, efficiency, precision and quality, thus Taifeng International can produce the cemented carbide products, including and mill, drill, reamer, molding knife and other cutting tools. The cemented carbide cutting tools produced have been widely applied in aviation, aerospace, shipbuilding, automobile, medical apparatus and instruments, chemical engineering. molding, IT mobile telephone shell and other fields.

With the most advanced German Walter five-axis linkage grinding machine and Walter six-axis full- automatic CNC measuring instrument is adopted, with the measuring precision reaching 0.001 mm. The measuring instrument shows more prominent performance in measurement of non-standard cutting tools, which can scan the outline of the profile cutting tool produced and then compare with the profile required by clients after profile scanning to ensure no error between the profile precision and the actual precision of the products processed.

In recent years the production of cemented carbide cutting tool in China has witnessed rapid development, but such tool only occupies about 40% of the market share; the medium and low end cutting tools are the majority, and the imported cutting tools are mainly used for military industry and automobile processing industry. Taifeng International seizes this opportunity and develops imported on itself to bring "Chinese" cutting tools to the world.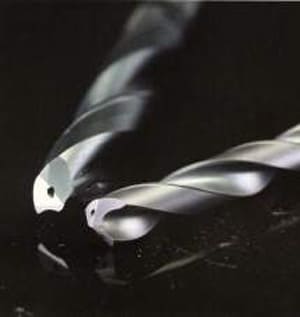 DRILL SERIES :

NC Centre Drills
DC2MU Twist Drills for General Purpose
DS2MU Twist Drills for Stainless Steel
DH2MU Twist Drills for Hardened Steel
DZ2MN Inner Straight Flute Drills for Cast Iron
ENDMILLS SERIES :

Endmills for Stainless and Cast Iron
Endmills for Hardened Steels
Endmills for Stainless Steels
Endmills for Aluminium Alloys
Endmills for Graphite